Peach and our pub
Peach is a collection of really great pubs, mainly in market towns in the heart of England. We serve good quality, fresh, honest food in relaxed, welcoming environments. Always with a kind word and a sense of fun. We have always been passionate about giving back and as we've developed and grown over the years, our ability and motivation to make the world a little better, a little peachier, has grown with us. The Bigger Peach shows our efforts to improve communities, equality in the workplace and the future sustainability of our world.
The Fishes is a hidden gem. Quite a big gem, too. An imposing Victorian building set in acres of wooded grounds leading down to the banks of Seacourt Stream. The deck that wraps around the conservatory offers a rare opportunity in land-locked Oxford to dine outside with an idyllic view.
We are located just off the A34 near Botley Interchange. Heading south, follow the sign to the Rugby and Tennis Club just after the Botley Junction. Heading north, use the Botley exit to turn back on yourself and from Oxford City Centre and head out of town on the Botley Road. Turn left before McDonalds, drive through Hinksey Lane and turn left  at the Church. We have a large car park available. For more help finding us click here.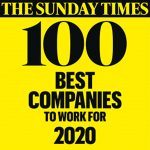 ---
Ben Reed, General Manager
At 18, while studying Sport at Bedford Uni and playing rugby to a high level for Bedford Athletics, Ben needed to pay the bills so got a job behind the bar at The Embankment, and immediately realised hospitality was in his blood. 
He spent the next three years working tirelessly to learn as much as he could, progressing to Assistant Manager, and placing a bet with his Manager that he'd be running his own Peach Pub by 25. 
Everyone quickly recognised Ben's tenacity and with Perfectly Peachy DNA, he spent the next few years helping to relaunch and open several pubs including The Duke of Wellington In Surrey, The Bear & Ragged Staff in Cumnor, Oxford and most recently our newly-refurbished Brookmans in Hatfield, before he took on the reins as General Manager at The One Elm – and at 24, he's smashed his wager! He joins The Fishes with bags of Peachy
---
Paul Winch, Head Chef
Paul has been in the kitchen from day dot, starting his career at just 14, washing dishes and waiting tables. Travelling the world perfecting his craft, he has some incredible stories of his time in Italy, South Africa and Thailand. With an even more impressive work history, Paul has spent time in Rosette hotels, Gastro pubs, organic farms, festivals, schools and he even did a stint as a private Chef in a celebrity household(!). A highlight of Paul's career has to be earning his third Rosette in a power cut. The brigade cooked by candlelight, with no natural light, it was 42 degrees in the kitchen, the foie gras melting, but they still nailed it…Great job Paul. Although he's been inspired by various top class Chefs throughout his career, he's mostly motivated by the support of his five children, his partner Emily and his crazy dog Bella. With this wealth of experience we're super excited to have him leading our Kitchen Brigade at The Fishes. When you next visit listen out for him in the kitchen, step aside Micheal Bublé, this Chef can sing.
---
2020 – OUR TIME IN LOCKDOWN 
As we entered lockdown, our first concern was everyone's wellbeing and their ability to support families in such unprecedented times. Peach have been great in helping our team, with access to our hardship fund, zoom quizzes, online DJ sessions and masses of social contact, keeping us all in touch. Some of the pubs helped with Your Hub, a Social Enterprise to support the local community. From feeding homeless, to Youth support centres, NHS call centres, hospitals and  care homes. Read more of what the Peach team have been up to here.
The team at The Fishes certainly keep themselves busy during lockdown so I thought we'd share our lockdown stories.
 It has now been 12 weeks since we closed the doors of our beautiful pub, and boy, we really miss you all! Myself and the team are all doing really well and have been getting up to various antics during lockdown. Peach have been incredible throughout this whole time, keeping us up to date with business affairs, and making sure we are all ok. Due to us all being furloughed we have been quieter than usual on our social platforms, but rest assured that we have all been keeping busy in many other ways.
Throughout the first eight weeks of lockdown our amazing team of volunteers were producing and donating 600 meals a week for our incredible frontline workers at the John Radcliffe Hospital, none of which would have been possible without our amazing team and the generous donations from Bonners Veg & Alden's Butchers. A huge thanks goes out to all those who helped with this amazing project.
I have kept in constant contact with all the team, and it's crazy what people who work in hospitality get up to when they're not in the pubs! Felix has been going on huge walks, Head Chef, James has been making pizzas, spending time with his son, and making his infamous Sticky Toffee Pudding at home. Paige and Natalie have been baking every day, Lucie and Ashley have been venturing out to various parks and beaches, and Paul has been fine-tuning his skills on his Japanese Cuisine.
And me? I've been riding my bike most days, cooking a lot, playing board games, and more recently been getting excited to begin getting the pub ready for a grand opening.
We look forward to seeing you soon!
Ben & the team