Delicious Dip Your Own Asparagus proved just the tip of the iceberg at a rejuvenated eaterie for Katherine MacAlister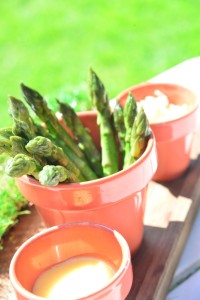 Dip Your Own Asparagus has been going down well at The Fishes!  Read this cracking review by Katherine MacAlister from The Oxford Times.  
A big thank you to her and to Mr Greedy!  Hope to see you again soon.