Snap up a Lobster!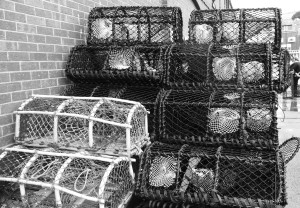 If someone told me six months ago that we would be serving lobsters to rival those of our Canadian friends, I might have laughed. But, I can honestly say that the native lobsters we have managed to source for you throughout August do more than just rival. The meat is packed full of flavour in comparison to their Canadian counterparts, and arriving fresh really is what makes British seafood the best!
For the next four weeks, we'll be serving special lobster dishes every Thursday, Friday and Saturday, starting today!
Week One –  4th, 5th& 6th: Native Lobster Thermidor & Skinny Fries
Week Two –  11th,12th & 13th: Native Grilled Lobster, Avocado, Pink Grapefruit & Cashew Salad
Week Three –  18th, 19th, 20th: Native Grilled Lobster, Garlic Butter & Skinny Fries
Week Four –  27th, 28th & 29th: Butter-poached Native Lobster, New Potatoes & Samphire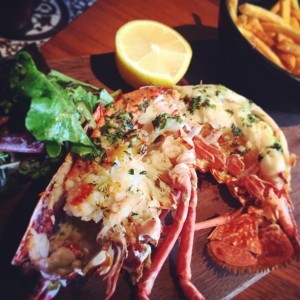 You really need to snap up one of these British beauties, at £20 for a half and £38 for a whole, they won't hang around for long!!
See you soon

Sam